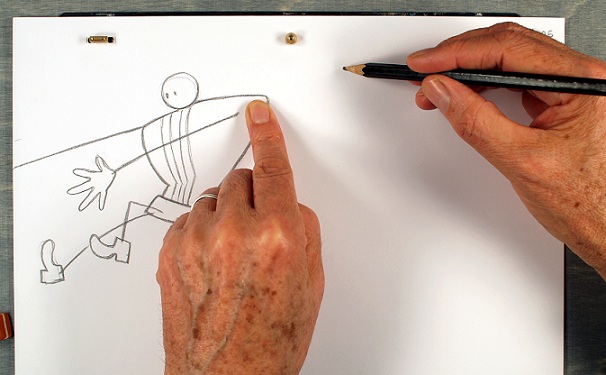 director

Jesús Pérez, Elisabeth Hüttermann

screenplay
music
editing
producers
production

Gerd Gockell Filmproduction
SYNOPSIS
A children's film about the fun and cruelty among children. Two cartoon characters develop a life of their own, in the combination of pixilation and classic animation. They humiliate and mock the third unfinished figure; but their temporary superiority shifts, as he turns out to be their big brother.
DIRECTOR
Jesús Ernesto Pérez del Barco since 1977 animation films; since 1995 making a series of animated films about migration and globalization for German and Swiss schools; since 2000 living in Switzerland; since 2002 Professor for animation at the Lucerne University of Applied Science and Arts in Switzerland.
Elisabeth Hüttermann was born 1943, 1974 graduated Design in Dortmund, since 1975 working as graphic designer in the USA and Bolivia; since 1995 working together with Jesús Pérez as a producer.